GALLERY HOURS:
TUE - FRI - BY APPOINTMENT
11AM-1PM
WEEKENDS
SAT 11AM - 1PM

LOCATION:
25 MYRTLE STREET
BEACON HILL, BOSTON, MA 02114
INFO@THEHIDDENARTGALLERY.COM
857-919-4278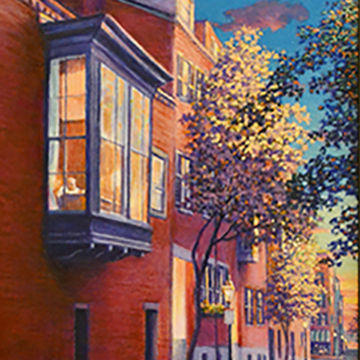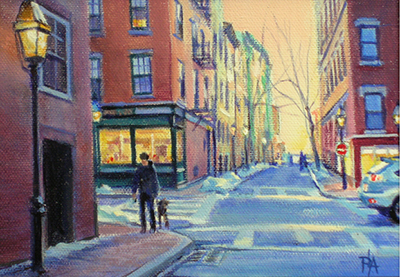 There are advantages living in the city of Boston.
We both work full-time and hardly get out of the
building accept for lunch or after work,
when It's striking to see the light around the
cityscapes which we paint throughout the seasons.

In the paintings we captture the light, which plays
a big impact on nocturnes and daylight paitings.

For example "The Boston Common Carousel" is one of the
highlights in the summer months on the Boston Commons,
that brings memories of childhood days.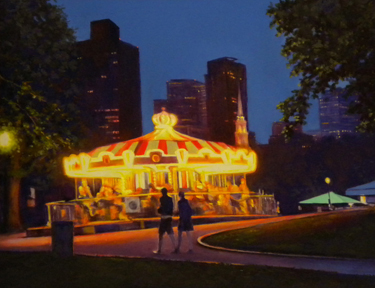 On "Myrtle and Anderson" street is this Laundromat,
which is typical of a mom and pop shop that populated
nearly every corner of Beacon Hill before supermarkets
took over. Walking through this street there's the fresh
scent of laundry.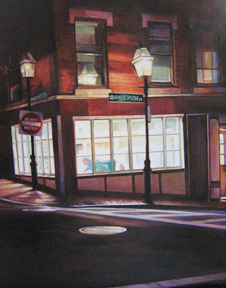 In the winter months, it's astonishing to hear the
Park Street Church bells ring its beautiful melody
at dusk, particularly on a snowy night with
Christmas lights surrounding the common.


Many of the paintings here at the gallery speak of the
landmarks and the city's most visited places such as
the most photographed street in Boston, "Acorn Street"