The Hidden Art Gallery was founded in 2011 and exhibit representational, abstract and impressionist works of artists of Boston and show their paintings
in a quaint space on Myrtle Street in Beacon Hill.

Our mission is to invite young art collectors who are in the market to purchase works of art from award winning artists. Also, to invite the community to join
us for workshops and people who are open to learn how to draw and use of watercolor sketching as a stepping start to oil painting.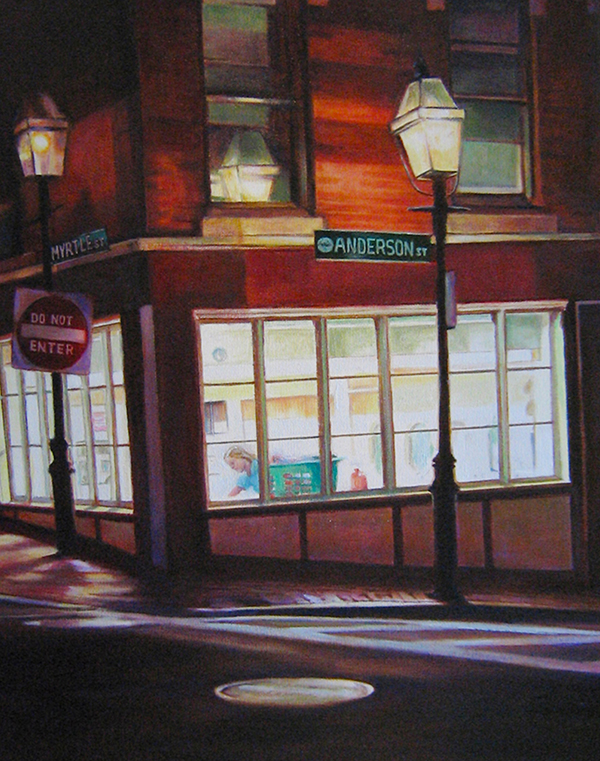 "Reflections of Styles
Monet & Hopper"

August - October
The light in New England, it's sky and the coastal landscape have been attracting passersby for more than a century. The Modern American Painter, Edward Hopper, made his life and art here in the early part of the 20th century. "Oscar-Claude Monet (1840-1926) is a famous French painter and one of the founders of the Impressionism movement along with his friends Renoir, Sisley and Bazille. Monet rejected the traditional approach to landscapepainting and instead of copying old masters he had been learning from his friends and the nature itself.
Embracing the works of Edward Hopper's and Monet's influence, the artists of today continue to celebrate and pursue Hopper's journey and Monet's love for colour and nature, in their own unique styles.
Artists and collectors flock to the Hidden Art Gallery to see the paintings of Patrick and Zoe and swarm to the Museums all over the world to see the collections of Hopper and Monet.

Creative people in the arts learn from the masters and those who have gone before: while honoring their teachers, Anderson and Arguello have their own talent and experiences, to create something new.
Half a century after of Edward Hopper's and Monet's death, new generations continue to be inspired by their works and Anderson has been applauded by his aficionados and remark the astonishing similarities between him and Hopper's landscapes.
Zoe Arguello works has been credited as Monet's "look alike", the impressionist brush strokes and intensity of color which hold a remarkable presence his paintings. She too is very much in tune with nature and enjoys florals and capturing water scenes and sail boats.
The Hidden Art Gallery invites the public to "Hopper and Monet, Look Alike" exhibition of artworks created by both contemporary artists inspired by Edward Hopper and Monet's master pieces.
FRESH PAINT
JUNE 3 - JULY 28

GALLERY OPEN
SUNDAY JUNE 3

12-4PM
EXHIBITION
SPRING IN BLOOM

April 27 - May 30, 2018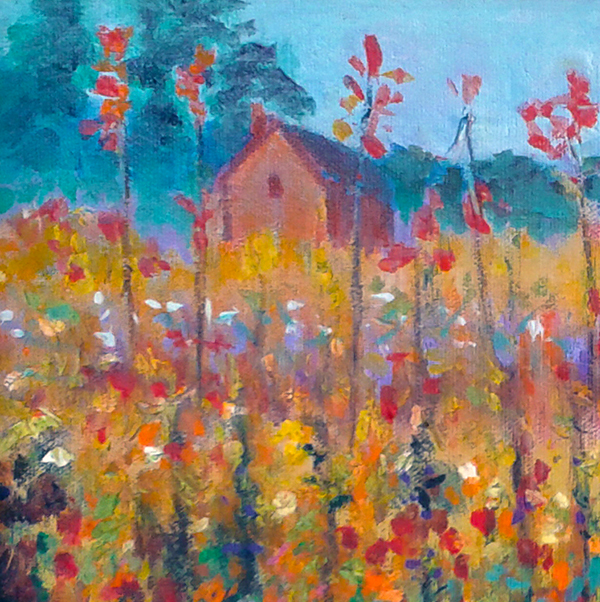 ARTWEEK
MAY 11-17, 2018


MANDALAS
MAY 17 - 11-1PM | Free
Join us in creating manifestation
with the use of mandalas.
The Hidden Art Gallery

The best kept secrete in Boston and the hidden jewel of Beacon Hill. We carry original oil paintings that snugg nicely around any small spaces and walls in your home, office and make wonderful gifts for almost any occasion.

There are advantages living in the city of Boston. The change in season and its striking light around the city, which we paint throughout the season's moments. Its freshness with gardens, its gas lamps lit 24/7 and water sorroundings of the Boston Harbor and near by river views from various points of town.

In the paintings we capture the light, which plays a big impact on nocturnes and daylight paitings.

Many of the paintings here at the gallery speak of the landmarks and the city's most visited places such as the most photographed street in Boston, Acorn Street, Park Street Church, The State House, The Boston Public Garden, Charles River and many beautiful gas lamp lit streets on the Hill. These paintings are little jewels you can take with you, easily fit in your luggage and savor it's color beauty and reminisce the awe of the city.