INFO@THEHIDDENARTGALLERY.COM
617-419-0527
25 MYRTLE STREET BEACON HILL, BOSTON, MA 02114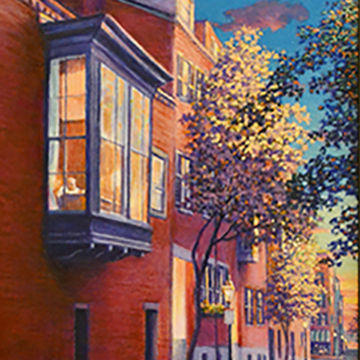 COMING TOGETHER, MUSIC AND ART - OFFSITE COMMUNITY EVENT
1st Friday of the Month, from 6-8pm, The Hidden Art Gallery in Beacon Hill bring art and music to the public for an evening event of good quality art, amazing music, fun creativity and will be held at offsite locatied at JPLicks 150 Charles Street for a larger audience capacity. The Hidden Art Gallery functions with local professional artists, pursuing commitment to a good cause charity, a continuation of inspirational art, that brings joy, harmony and warmth to our neighborhood.
A portion of proceeds from all sales of paintings and CDs sold will benefit documentary film "Everything Matters." Feel free to visit www.everythingmattersfilm.com for contributions
February 3, 2017
Stephen Ferraro will be playing acoustic guitar and harmonica to his favorite artist's tune,
Neil Young. Stephen is a hardworking professional and father of two teenage children,
and plays music as a hobby to destress.
We thank Fiddler, singer, songwriter, visual artist and frequent subway busker. Ilana Katz for performing live to kick off the Art and Music monthly series at J. P. Licks at 150 Charles Street on Friday January 6, 2017. Her paintings are for sale and can be purchased from the gallery.
SCHEDULE OF MUSIC PERFORMANCES for 2017
JANUARY 3, ILANA KATS - APALACHIAN AND BLUES
FEBRUARY 3, STEPHEN FERRARO - TUNES TO NEIL YOUNG
MARCH 3, ROCK CROSS - BEATLES AND RED HOT CHILI PEPPERS
APRIL 7, ALFREDO L - LATIN FLAVOR


Visit website: http://thehiddenartgallery.com/shop
The Hidden Art Gallery is open 7 days a week. Please visit in person at both locations and meet Zoe Arguello, Art Director, sole proprietor, artist and organizer of events at The Hidden Art Gallery. Feel free to call 617-419-0527
Affordable prices, certificates are available and can be purchased on-line or call.
The Hidden Art Gallery Policies: Tax is not included on sale price. All sales on painting are final. No refunds. 0% refund on workshops past the cancellation post mark. No refund for no shows. © 2017 All rights reserved