THE HIDDEN ART GALLERY

Fine Art | Cityscapes | Impressionist | Original Oil Paintings
Acrylic Paintings| Digital Images | Graphic Services
The Hidden Art Gallery currently is representing artworks of Zoe Arguello and Patrick Anderson. We carry impressionist and realist paintings, including florals and water scenes. Original oil paintings and cityscapes depict Beacon Hill, nestled behind the Golden Dome of the state house, surrounded by beautiful landmarks of public parks, and cobble stone streets lit by romantic antique gas lanterns. The Federal style, brick row houses are beautifully decorated with window flower boxes all year round.

Our mission is to create beautiful paintings that capture light with the use of color, improvising depth with intricate details that capture interest to the viewer's eye and imagination. We invite art collectors and people who are in the market to purchase original works.
Unique art pieces for a higher quality of life with beauty in all of your surroundings, at home or your office. Paintings make a wonderful gift giving on any occasion. Stop in and take a look or window shop. Don't forget your binoculars for long distance viewing.

EVENTS 2021
HOLIDAY ART SHOW
Weekends Saturday & Sundays
November 6th - D-ecember 20th
12:00 - 4:00PM
SUPPORT US | VISIT US
CONNECT WITH US
DONATE FOR THE LOVE OF ART
JOIN THE GALLERY
SIGN-UP FOR ART CLASSES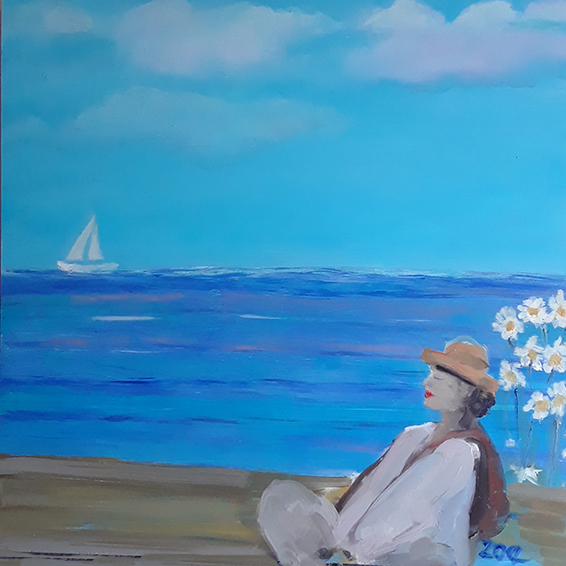 Sign-up for Art Classes and Start Drawing

BECOME A MEMBER


The Hidden Art Gallery
25 Myrtle Street, Boston, MA 02114

ARTZOE@RCN.COM OR TEXT ZOE @ 857-919-4278
SUBMIT YOUR ARTWORK FOR SALE | INQUIRE SPACE RENTAL INFO@THEHIDDENARTGALLERY.COM

The Hidden Art Gallery is now accepting new members
Submit 3 high res (150 DPI) images of your best pieces and the gallery will get back to you if interested