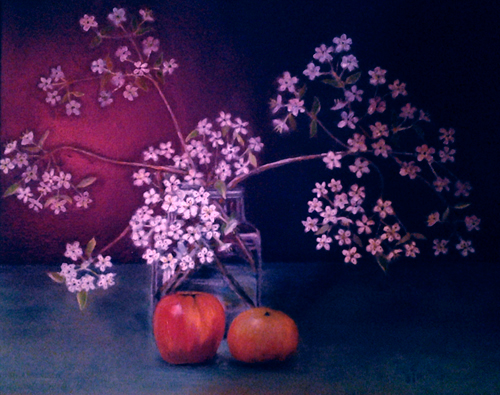 FRUIT AND FLOWERING TREE BY ZOE ARGUELLO
membership Benefits
Membership benefits can include: exhibition opportunities (group, and all-member juried shows) at Gallery and occasional offsite locations; exposure in ongoing various art exhibits; invitation to our social evenings; opportunity to teach a workshop; information on residencies at other Galleries, and calls to art; discounts on graphic design, creative visualization workshops, art consultation & portfolio review; discounts in website design; information on discounts on-line art stores and easy to learn framing.
GALLERY HOURS
TUE - FRI - BY APPOINTMENT
GALLERY HOURS:

TUE - FRI - BY APPOINTMENT
11AM-1PM

WEEKENDS
SAT 11AM - 1PM


SCHEDULE MAY BE ALTERED OVER HOLIDAY
LOCATIONS
INFO@THEHIDDENARTGALLERY.COM
617-419-0527
25 MYRTLE STREET BEACON HILL, BOSTON, MA 02114
The Hidden Art Gallery is open 7 days a week. Please visit in person at both locations and meet Zoe Arguello, Art Director, sole proprietor, artist and organizer of events at The Hidden Art Gallery. Feel free to call 617-419-0527
Affordable prices, certificates are available and can be purchased on-line or call.