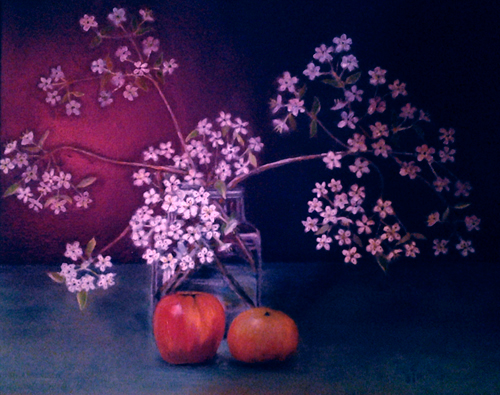 zoe arguello

COMING TOGETHER, MUSIC AND ART - OFFSITE COMMUNITY EVENT

1ST Friday of the Month, 6-8pm, The Hidden Art Gallery at the top of Beacon Hill brings art and music to the public for an evening event of good quality work, amazing music, creativity and will be held at JP licks on Charles Street for larger audience capacity. The Hidden Art Gallery functions with local professional artists, pursuing commitment to a good cause charity, continues to bring inspirational art, rythm and good vibes to our neighborhood.

A portion of proceeds from all sales of paintings and CDs sold will benefit everything matters film: (www.everythingmattersfilm.com).

SCHEDULE OF MUSIC PERFORMANCES
JANUARY 3 2017-6-8pm- ILANA KATS - APALACHIAN AND BLUES
FEBRUARY 3, 2017-6-8pm- STEPHEN FERRARO - TUNES TO NEIL YOUNG
MARCH 3, 2017-6-8pm ROCK CROSS - BEATLES AND RED HOT CHILI PEPPERS
APRIL 7, 2017-6-8pm- DEBORAH AUFIERO - ORIGINAL FOLK GUITAR SINGER
MAY 5, 2017-6-8pm- CJ HUTCHINGS - Guitarist, pianist, singer, songwriter.
JUNE 2, 2017-6-8pm - TALI FREED - ORIGINAL FOLK GUITAR SINGER
JULY 7, 2017 -6-8pm - CJ HUTCHINGS & JONATHAN COE DJAMBE DRUB
Tali Freed is a singer/multi-instrumentalist who hails from Allentown, PA where she grew up performing as part of a very musical family and community. She graduated from Berklee College of Music and has performed in many states across the USA. Her singing and playing is both relaxing and energizing and her heartfelt songs reach listeners of all ages. Her lead and and background vocals can be found on multiple audio recordings from over the years. Besides performing solo vocals/mandolin she also sings harmonies for Yani Batteau, and sings lead vocals with musicians Alex Oster (Bass/Guitar) and Lars Wicklund (Bass/Guitar). To purchase Tali's albums and her authored book "Pass Your Own Audition," or to sign up for her mailing list, or to obtain booking info, see: www.talifreed.com
THE SPACE AT THE HIDDEN ART GALLERY IS ALSO USED
FOR OTHER HEALING WORKSHOPS AND MEDITATION.
Meditation $1-5 - Monday 12:30-1:00pm

JUNE 4, JULY 9, AUGUST 6
Monthly Retreat $27 - Sunday 4:00-6:00pm
GALLERY Hours
TUE - FRI - BY APPOINTMENT
11AM-1PM
WEEKENDS
SAT 1PM - 3PM
SUN 1PM - 4PM

SCHEDULE MAY BE ALTERED OVER HOLIDAY
LOCATION
INFO@THEHIDDENARTGALLERY.COM
617-419-0527
25 MYRTLE STREET
BEACON HILL, BOSTON, MA 02114
Affordable prices, certificates are available and can be purchased on-line or call.